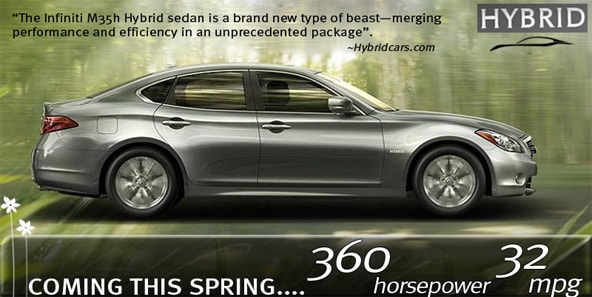 Infiniti Challenges the Notion of What a Hybrid Should Be
with the Launch of the Infiniti M Hybrid
New Advertising Campaign Focuses on the 2012 Infiniti M Hybrid, the Only Vehicle to Offer 360 Horsepower and 32 MPG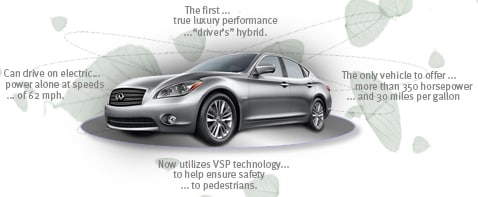 FRANKLIN, Tenn. (March 17, 2011) Infiniti announces its first high performance hybrid in bold style. In a new ad campaign that challenges the conventional notion of what a hybrid can be, Infiniti takes viewers on a journey through the history of hybrids, starting over 100 years ago with the invention of the first hybrid car in 1888, to the hybrid patent in 1909, through the hybrids of the ´70s and on to hybrids today directly challenging the notion that you can´t have great performance and great fuel economy.
With a fully integrated campaign, Infiniti is boldly challenging consumer perception that hybrids are boring. To drive this point home, Henry Rollins, former frontman for the band Black Flag, is the voice of the campaign.
The 2012 Infiniti M hybrid is set to launch nationwide in spring 2011. The groundbreaking new vehicle features the all-new Infiniti Direct Response Hybrid system a one-motor, two-clutch parallel hybrid system. The Infiniti M Hybrid is the only car in America that delivers 360 horsepower and 32 miles-per-gallon.
The new Infiniti M Hybrid provides the same level of luxury and performance as the rest of our lineup and builds on the strengths Infiniti has always been known for, said Infiniti Vice President Ben Poore. Style, luxury and performance will always be the cornerstone of everything Infiniti does.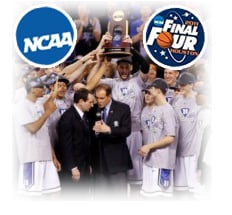 The spots begin airing on March 17th during NCAA® March Madness®. Infiniti is a corporate partner of the NCAA, and specifically of NCAA Men´s Division I Basketball. This is the second year Infiniti will have a large brand presence in the tournament.
Infiniti will have over 100 spots in every game across all four networks, including the Men´s Final Four®. In addition, Infiniti will also have custom vignettes and digital and social elements all surrounding March Madness.
The M hybrid campaign was created by TBWA\Chiat\Day Los Angles and includes a total of
four TV commercials, print and digital work.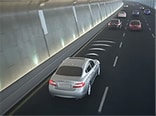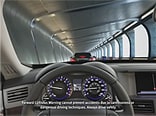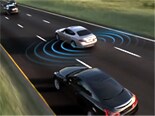 M Hybrid Highlight




Infiniti Direct Response Hybrid System
3.5L V6 engine
360 HP & 32 MPG (Hwy) V8 power, 4 cyl. economy
Regenerative braking
Electric hydraulic power steering
Approaching Vehicle Sound for Pedestrians (VSP)
Unique meters and info display
11.3 cu­bic ft of trunk space, vs. 10.3 in the Lexus GS450h


MY11, running change (Nov, 2010) made to finish of 18 wheels

MY12 highlights:
Introduce 18 Wheel Package (factory installed)
Combine Sport & Sport Touring Packages for M56
Introduction of M Hybrid (March SOS)
Graphite added as interior color choice on DTP
Blue Slate deleted from the color palette



Infiniti's first-ever hybrid, powered by the Infiniti Direct Response Hybrid

Only vehicle in the market with >350 hp and >30 mpg.
Can drive 50% of the time in EV mode (w/o V6), up to ~1.2 miles at a time


Best in class fuel economy

>29 mpg combined; >27 mpg city and >32 mpg highway.
Compare to Lexus GS450h with 23 mpg combined, 22 mpg city and 25 mpg highway.
Performance Drive-ability

Linear, direct, traditional automatic transmission feel vs. duller, less direct feel from GS450h
Wide EV Range
Can drive in EV mode at speeds up to 62 mph, and coast at speeds up to 85 mph.
Compare to Lexus GS450h with max EV mode speed of ~35 mph.
Packaging Efficiency
Larger trunk than GS450h, capable of holding 4 sets of golf clubs.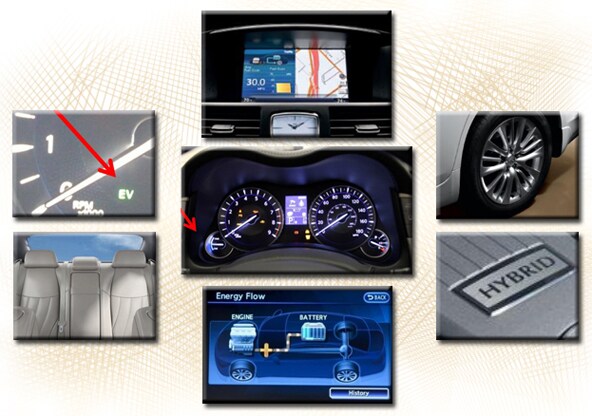 The M35h also embraces the essence of all things Infiniti; style, performance, luxury, craftsmanship and technology. The Infiniti M´s dramatic, sports styling is matched with a roomy, comfortable interior environment featuring standard leather-appointed seating, Japanese Ash wood trim or available silver powdered genuine White Ash wood trim, and available premium audio and climate control systems.